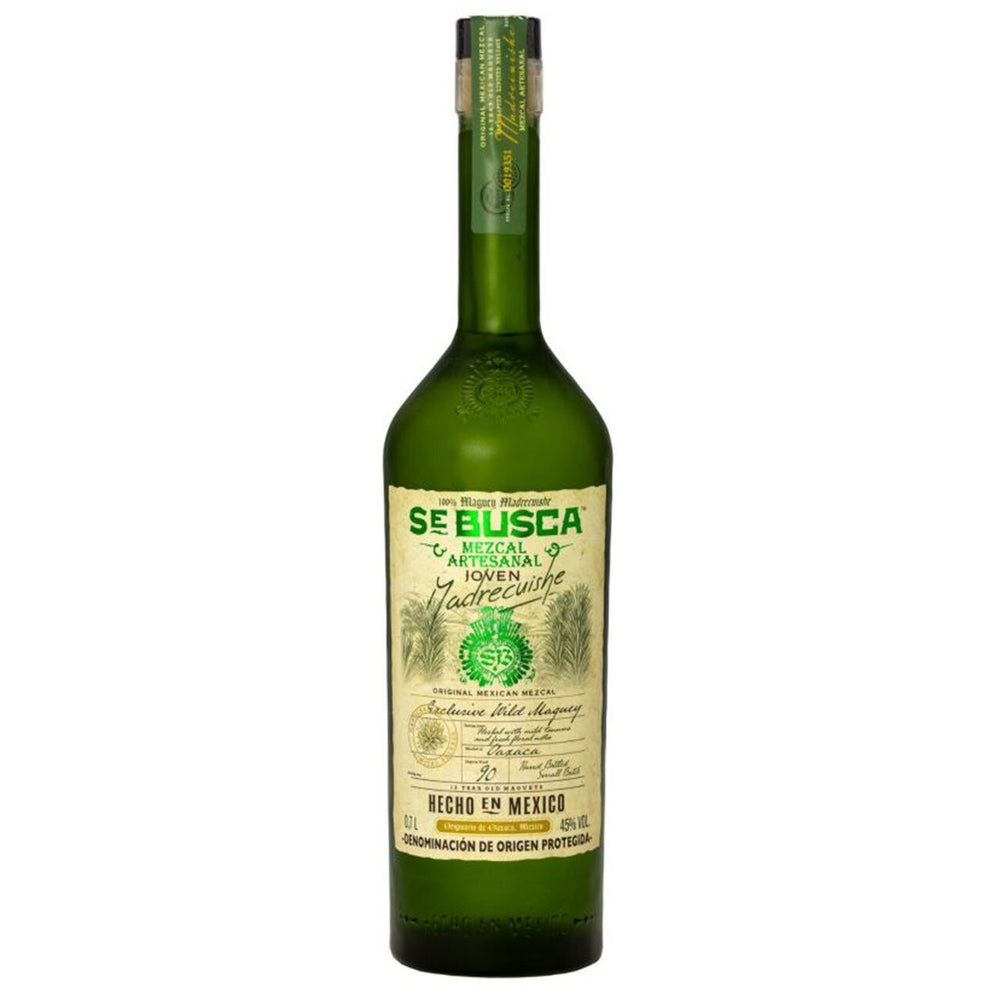 Se Busca Artesanal Joven Madrecuishe Mezcal -750 ml
This is a mezcal produced using 12-year-old Madrecuishe agave, Young mezcal demonstrates a balanced taste with notes of nuts, fruits, and green vegetables, smoothly turning into a spicy aftertaste. Se Busca, which means 'wanted' in Spanish, is a tribute to the brave women of the Mexican Revolution who stood shoulder to shoulder with men in battle for a new constitution. As unapologetic as our mezcal, these women were the outlaws of their time, earning the titles of Adelitas and Soldaderas (women in the military). Se Busca Mezcal is our tribute to their battle cry proving that in every revolution there is love. Se Busca is a super-premium mezcal made from 100% Agave Augustifolia Espadin, produced in San Juan del Rio, a small town in Oaxaca, Mexico.
Maguey Madrecuishe (Madre-Cuixe, Madrecuixe) is part of the Karwinskii family, including agave Cuishe, Serial, and Tobasiche. It grows mainly in dry climates, and typically takes a tall, cylindrical shape. Due to the agave's dense core and low water content, mezcal made from agave Madre-Cuishe typically has high minerality with vegetal and floral notes
Nose: Softly vegetal and earthy. There are greener, floral notes lingering in the background. With time I pick up a mild smokiness and cocoa nibs.
Taste: Creamy and full-bodied. I find this a bit smoky and chewy in character actually. Nice! White pepper and ginger. Red berries.
Finish: Medium to short finish. Red berries, milk chocolate, and earthy cocoa.