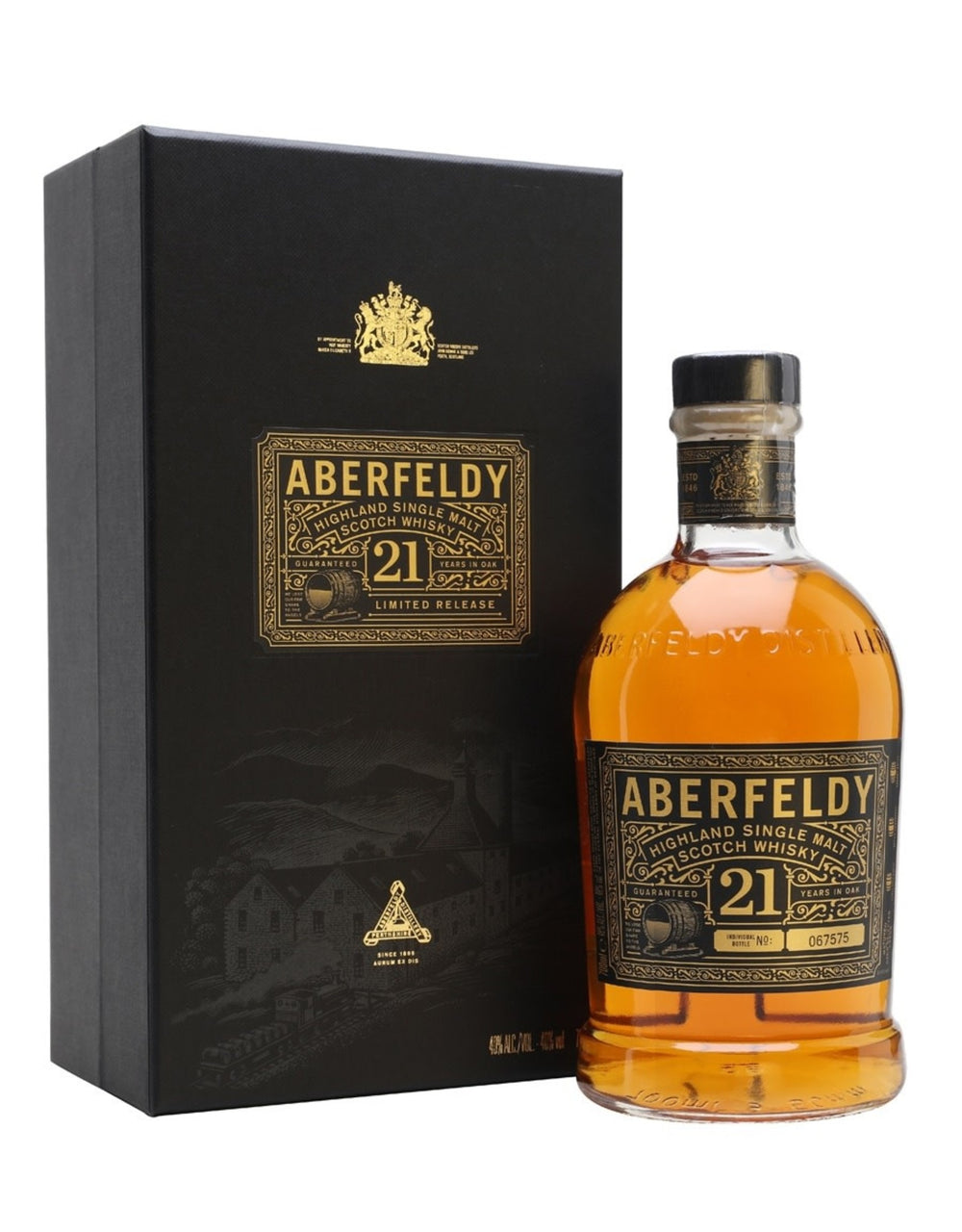 Aberfeldy 21 Year Old Highland Single Malt Scotch -750ml
Nestled within a lush valley in the foothills of the Central Highlands of Scotland, Aberfeldy Distillery lies within the quaint village of Aberfeldy, Perthshire. Aberfeldy whisky is known as the 'Golden Dram'. Golden, for the distillery's water source, is the famous Pitilie Burn – renowned for its water quality and famed for its rich deposits of alluvial gold. Golden, for Aberfeldy, continues to be awarded gold medals in international spirits awards. Golden, for every sip laden with honey, spices, citrus, and hints of vanilla. 21 years of maturation allows for even further development and intensity of flavor. It is rare to find quality casks of this age, especially those that have imparted such silky complexity. The extra time spent in oak creates a luxurious richness to the whisky. 
Color: Golden
TASTE: Rich, Spice, Wood, Long
Nose: Honey nose with creamy intensity
Palate: Abounding in heather honey, creamy macadamia nuts, and chewy beeswax. Plush with dried fruits, and toasted coconut.
Finish: Trace of smoke