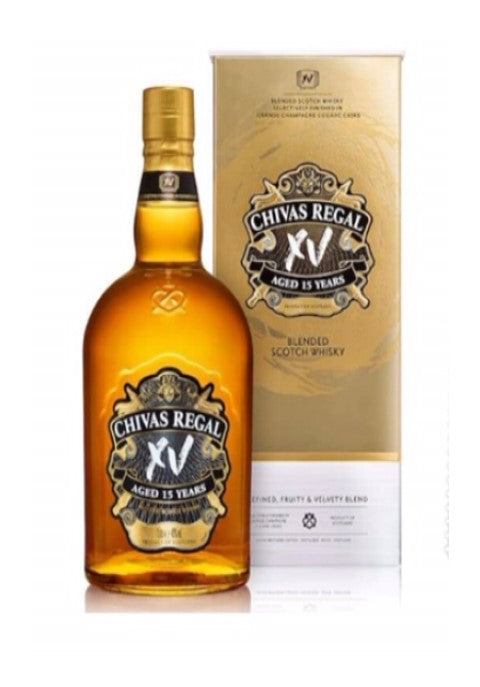 Chivas Regal XV Blended Scotch Whiskey
The finest Chivas 15-year-old whiskies are selectively finished* in French oak casks to create an unequivocally sophisticated experience. If you're looking to elevate your night, there's no better drink to have in hand.  A luxurious whisky made for opulent celebrations.            *A portion of this blended Scotch whisky has been finished in cognac casks.
No, this blend isn't a Chivas cognac. A portion of our blended Scotch whisky is finished in French oak casks – meaning our 15-year-old whisky goes on to spend additional time in the casks used to age cognac.