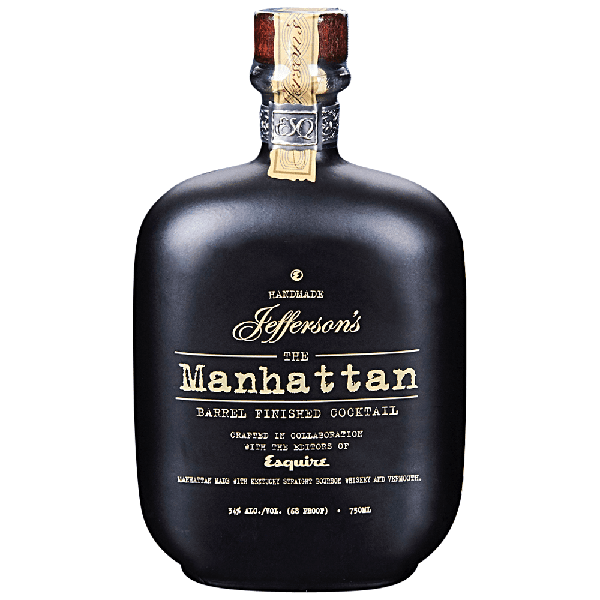 the Esquire Manhattan - made with Superior Jefferson's bourbon and a combination of the finest sweet and dry vermouth and Barreled Bitters and finished in original Jefferson Barrels. The nose is heavy on winery notes, almost a modernized character that surprisingly overpowers the whiskey. The dry vermouth is evident on the palate, with bitter herbs muscling past the bourbon vanilla notes. Jefferson and Esquire team up to create "The Manhattan". Perfectly finished, perfectly balanced – the perfect Manhattan. Made with Jefferson's Reserve bourbon, spiced cherry bitters, and sweet and dry vermouth, then barrel finished to perfection.
NOSE
Dark Cherries, Candied Fruit, Nutmeg, Dried Cranberry.
FLAVOR
Brown Sugar, Cherry Pie, Allspice.
FINISH
Refined, with hints of spice and sweetness. Subtle undertones of herbs pop from the bitters, and the barrel is aging.