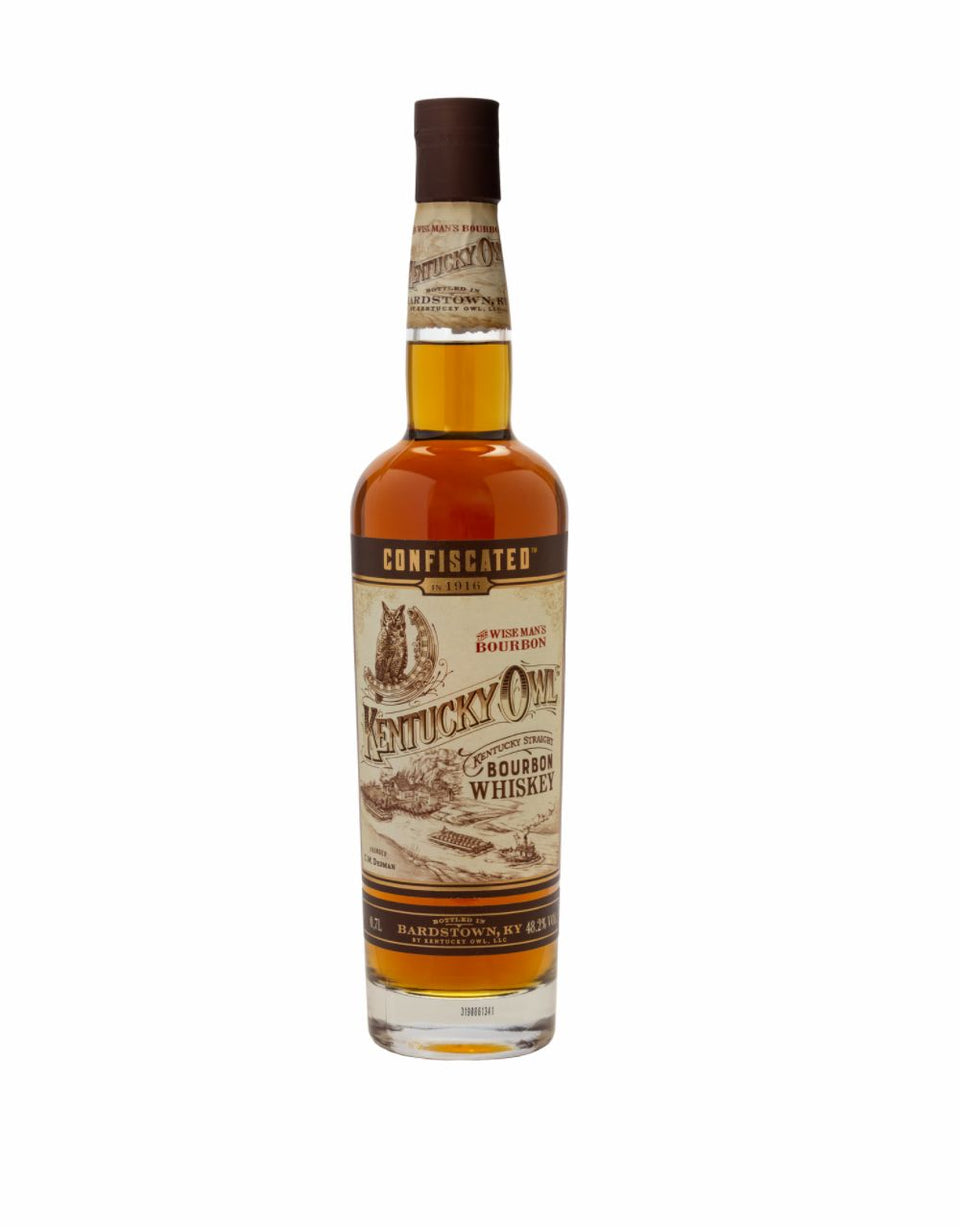 Kentucky Owl Confiscated pays tribute to the barrels the government, just ahead of Prohibition. Those barrels were never seen or tasted again. At 96.4% proof, it is a much more full-flavored and fuller-bodied bourbon that will stand up neat, on the rocks, or in a cocktail. 
NOSE

Floral notes of gardenia and honeysuckle, orange cuties, vanilla wafers, banana-like wet banana bread, toasty notes like sourdough bread crust, grape, and red apple fruit notes.

PALATE

​Graham crackers, citrus, fresh-squeezed orange juice, toffee, muted sweet​ cinnamon spice balanced with white grape​ notes, finishing with a hint of cayenne.