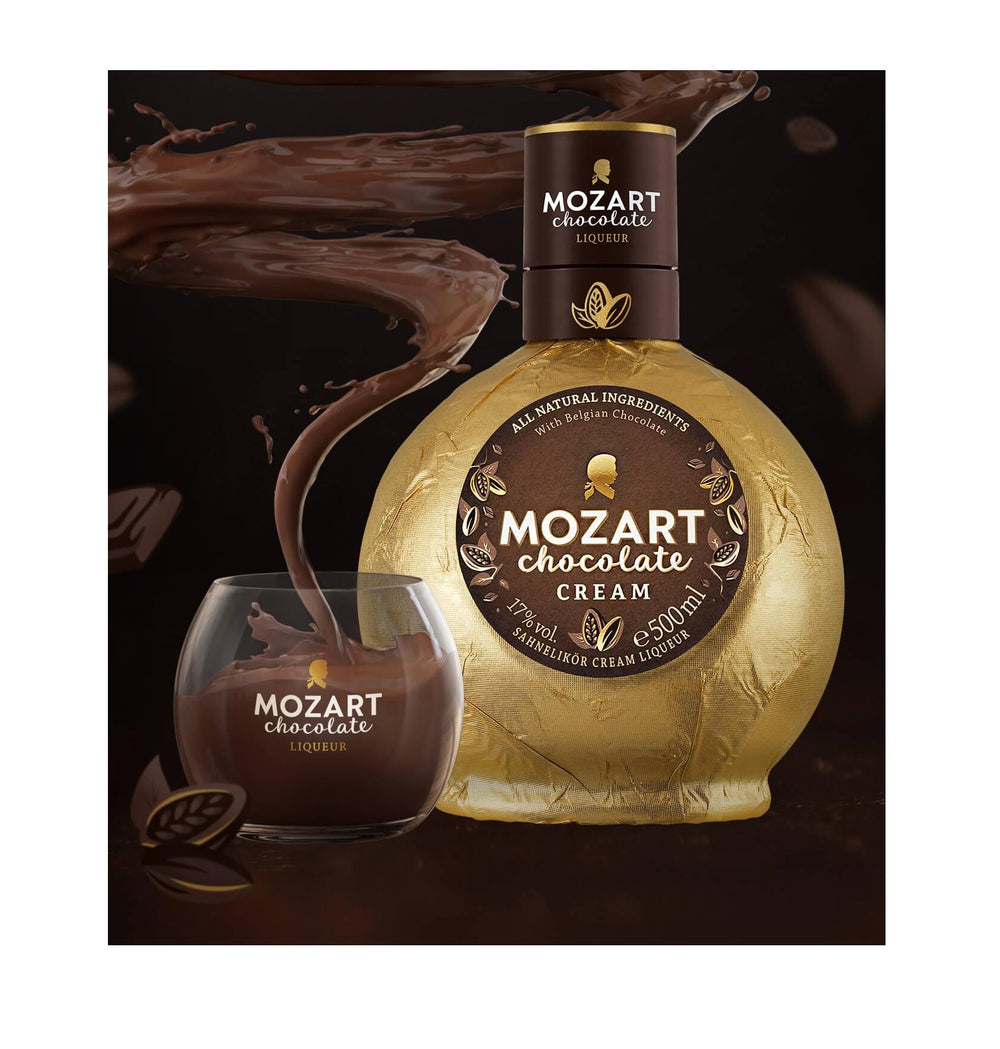 MOZART CREAM CHOCOLATE Alc 17%
Full-bodied, creamy milk chocolate liqueur, handcrafted with only natural ingredients, gluten-free, and refined with Belgian chocolate. Handcrafted with love. Belgian Chocolate, Cream , Aromatic notes of vanilla and cocoa.
TASTE, LOOK & FEEL
Experience the creamy milk chocolate sensation, a delicately melting indulgence by Mozart Chocolate Liqueur.
 LOOK Deep semi-brown, glistening color
TASTE Full-bodied cream liqueur
FEEL Very creamy and smooth