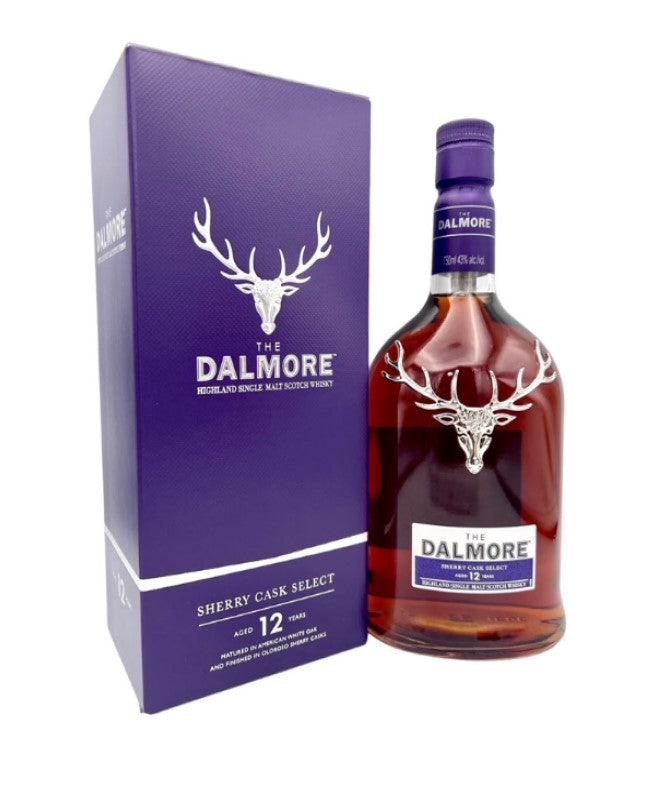 The Dalmore Sherry Cask Select Single Malt Scotch whiskey- 750 ml
12 Years Old  ALC 43% 
This elegant 12 year old Highland Single Malt is finished in three different styles of aged Oloroso Sherry casks, balancing nutty flavors with the influence of sweet Pedro Ximénez Sherry casks.
This Dalmore is then fully finished in casks having held a very unique sherry, created especially for 
The Dalmore – a blend of classic & aged oloroso and rich & sweet Pedro Ximénez, formulated to provide the perfect enhancement to our house style.
The result is a stunning and elegant Dalmore single malt, bursting with sweet fruit and decadent spice.
The
AROMA
Caramelized orange, ginger, and sultanas, all laced with honey
The
PALATE
Dark chocolate and crushed almonds. with a dusting of cinnamon
The
FINISH
Sweet mangoes, panna cotta, and lemon sponge cake